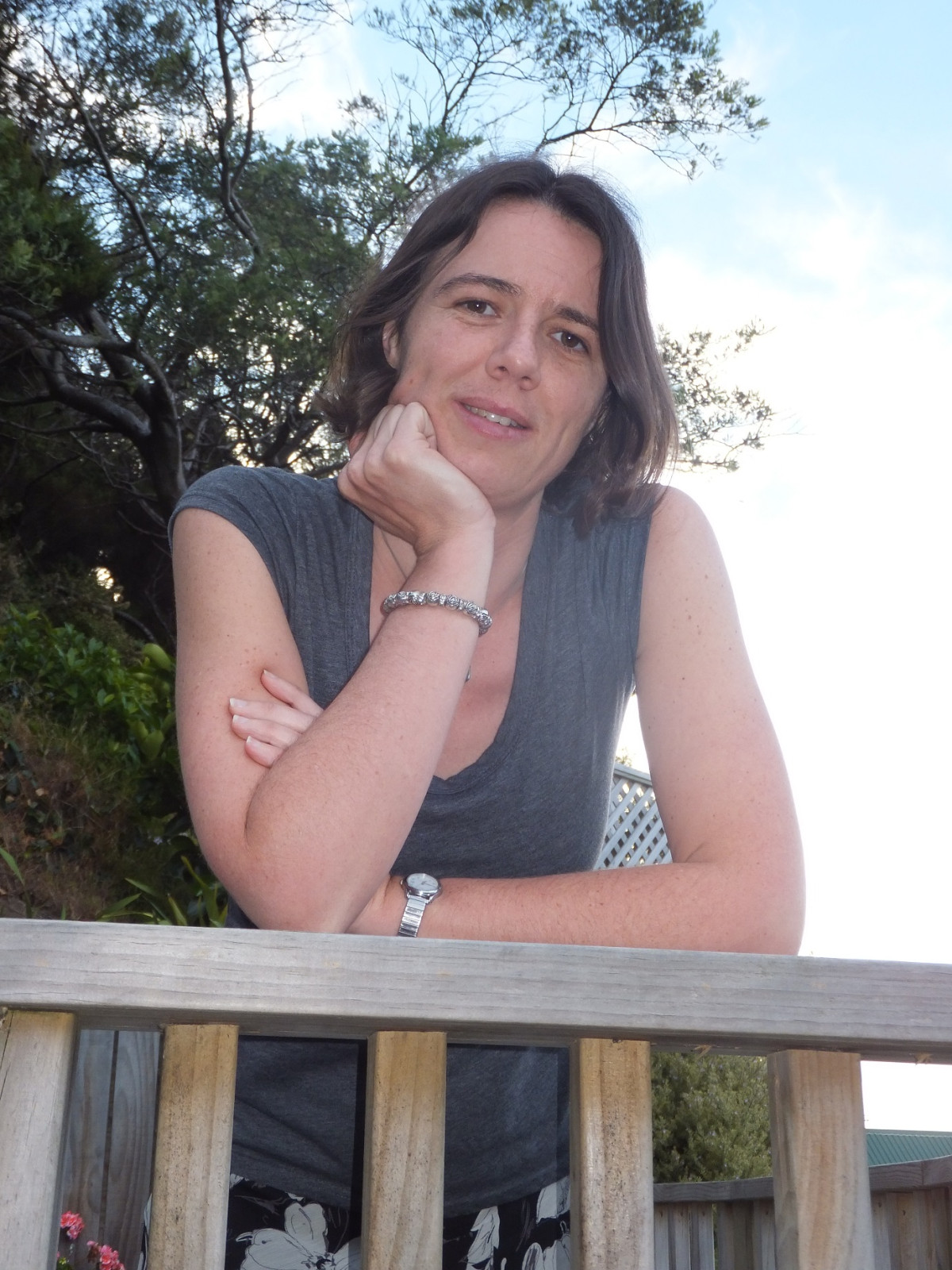 For many of us there are vivid memories of the moment when we received that call which changed our lives forever. We were thankful, as a family, for the opportunity to reflect on our journey at the 2017 Wellington Thanksgiving Service.
We (Robin and Maureen) emigrated from the UK with our two young children, living in Whangarei from 1982-1999 and then moving to the Wellington region. We really embraced family and church life and were heavily involved in Girls' and Boys' Brigade, watching 'our kids' developing leadership skills and making their own choices, as we had done, to embark on a personal journey of faith.
Most people had no idea of the battles our daughter, Kirsty, faced, in her late teens, to overcome Chronic Fatigue and the depression which accompanied it. She knew what it was to lose hope and to struggle to face the day ahead so she had a real empathy with people of any age who faced challenges in their daily lives. Kirsty's Christian faith deepened over the years and her own experiences brought a great sensitivity towards others – whether lonely, struggling with a disability or simply going through a tough time. Generosity was evident in every aspect of her life - she looked out for those who might be alone at Christmas and always seemed to find time to bake, make a meal, send a card or get in touch with people.
God had blessed us with a wonderful daughter, a child we thought we would never have, and we had always been a very close family. Kirsty helped us nurse her nanna through cancer, worked on joint garden and house projects, prepared amazing meals for special occasions, was a very loving sister and auntie and would always go the 'extra mile' to help others. She faithfully fulfilled any commitment she made and, in her planning, she never left a 'stone unturned'! She had completed a Mathematics degree and finally realised, what we all knew, that she was made for teaching! For almost ten years she worked, as a well-respected teacher, with new entrants and juniors.
2014 had been a tough time for us all - our son's wife having been faced with a diagnosis of terminal cancer, in the midst of her second pregnancy. Kirsty was ready to help in whatever way she could and, when our young granddaughter came to spend a week with us, she visited each day, before and after school, read endless stories, shared in meals and bath times and took her to the local pool. We all experienced such joy when our grandson was safely born and we saw a new light in Kirsty's eyes as she helped our granddaughter write cards, wrap gifts and prepare to meet her new baby brother. We are thankful for so many family photos that remind us of that time. Never could we have imagined, in our worst nightmare that, Kirsty herself, aged 36 years, would die so suddenly only five weeks later!
Kirsty, we are told, was excelling in her leadership of the junior team at school, using her skills and experience to support staff, students and caregivers. She had just organised a very successful family evening but, when she did not appear the next morning, at her usual early hour, a colleague rushed to her home with Robin and they were devastated to find she had clearly collapsed on rising an hour or so earlier.
Maureen had already headed into Wellington and will never forget that call and the sense of helplessness when the ambulance arrived at the hospital. Our son, left his wife to continue alone to her chemotherapy treatment and rushed down from Auckland as the gravity of the situation began to sink in.
Early that same afternoon, we faced the news together that the brain aneurysm was taking Kirsty from us and only the machines were keeping her organs functioning. Our hearts cried out in disbelief. 'How could this be happening?' And then came the question about organ donation, put very sensitively and respectfully, without any pressure.
On reflection, we realise how difficult this must have been for the ICU team who, until that point, had been fighting to save our daughter's life and now had to broach the subject of death and the possibility of donating some of her organs. This was powerfully portrayed recently in the film, 'Heal the Living', shown at the 2017 NZ International Film Festival.
We knew that Kirsty had wanted to be a donor , the ultimate way in which she could help somebody else, but we had never had a conversation about which organs, nor had we ever realised that a family could override the wishes of their loved one. In our case, all three of us were present and in agreement that gifting Kirsty's organs was the right way to proceed.
Once the decision had been made, we were left in the capable hands of the donor coordinator, who took us through the paperwork. She handled every aspect very sensitively but we were quite unprepared for the number and range of questions to be answered. We were very close to Kirsty and had shared much of her life so we felt confident to answer them but we realise that for some families this would not be the case. In a very caring way, Maureen was taken aside to address the questions of a more personal nature.
The list of possible organs was quite amazing! We, as potential donors ourselves, had never given this any thought. Nor would we have realised that emigrating from the UK in that particular time period would preclude the use of some organs. We had no qualms until it came to her eyes. Interestingly, a friend at Kirsty's funeral, told us she had just had cornea transplants and it made us realise that having a full conversation about organ donation, when not under stress, might have led to a different response, although we have no regrets about the decisions we made.
A key factor in enabling us to make a timely decision was the knowledge that Kirsty would never be left alone during the subsequent procedures and that her body would appear essentially unchanged when the surgeons had finished their work. We will always be thankful for the incredible care and respect shown throughout that time.
When school ended on that heart breaking day, many of Kirsty's colleagues and friends came to the ICU and were able to say their own goodbyes. The opportunities created by the ICU team to allow those people to sit with her and for us to engage with them at that crucial time created a backdrop for the conversations which continued over the ensuing weeks, months and years. The whole school grieved together and gathered around us, like family. And so, devastated as we were to have lost her so suddenly, we were privileged to learn more about the lives she had touched.
Kirsty was known for her 'star parties' and the encouragement she gave each child to 'shine'. Her headstone reads, 'Look at the stars, see how they shine for you' and the school now present special 'Star of the Term Awards', in her memory, to children who have shown excellence in the seven school values.
It is said that 'a teacher plants a seed that never stops growing', this was certainly true of Kirsty. Now it's true in another sense as four people are enjoying life today because this teacher donated her organs and gave them the opportunity to live.
For some of Kirsty's friends the decision to donate her organs was not easy to accept and it was important, for at least one, that they could see her afterwards. We realise that we all come from different perspectives and we need to show understanding as we journey together. We have continued to try to raise awareness of the issues involved whenever we can and have engaged in the national process to see organ donation levels raised.
A poem chosen by the Queen for her mother's funeral ended with these words, 'you can cry and close your mind, be empty and turn your back or you can do what she would want: smile, open your eyes, love and go on'. That is what we know Kirsty would want us all to do!
~Robin and Maureen Gunston
Expand to read more
Back To Top