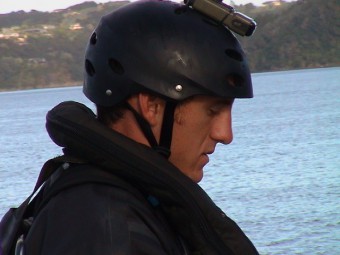 We all miss Jared desperately, but knowing that he lives on in six other people is enormously comforting.
Wendy's 22-year-old son Jared was killed by a grossly careless driver on a sunny autumn afternoon while he was out walking with his partner Johanna in Hamilton.
After receiving the devastating phone call that would change her life forever, Wendy described the drive from her home in Tauranga to Waikato hospital with husband Paul as a "nightmare trip". They arrived at the hospital not knowing if Jared was dead or alive, only knowing he was on a ventilator. Johanna was in a critical condition but expected to survive.
On arrival at Waikato Hospital, Wendy and Paul were told to pray for a miracle. The miracle never came. Paul had to phone their daughter Melanie in Scotland to give her the news that her brother (her only sibling) was not expected to survive and to catch the first plane home.
The hospital staff approached Paul and Wendy to ask if they would consider donating Jared's organs. After confirmation that Jared had 'donor' on his drivers' licence, they honoured his wish and consented to organ donation taking place. At no time did they feel any pressure to commit to the process and the empathetic staff kept them informed of every step.
Wendy, accompanied by Paul's sister Lynn and a friend, travelled to Auckland airport to uplift Melanie. When they arrived back at the hospital there were only three hours left for them to say farewell to Jared.
"This is the most difficult thing we have ever had to do and nothing can compare to the devastation and grief that we felt and continue to feel," says Wendy.
Wendy described the following weeks as a "total daze" but Donor Co-ordinator Janice Langlands kept the Selby family informed of the progress of the recipients.
Five weeks after Jared was killed, when Paul and Wendy were about to leave Tauranga take Melanie to Auckland airport to fly back to Scotland, the phone rang. It was Janice and she asked if the family still wanted to know what happened to Jared's organs.
"Yes," replied Wendy. "This morning Jared's heart recipient walked to the top of One Tree Hill," said Janice.
Jared was killed 10 days before his 23rd birthday. In 2010 the family celebrated his 30th birthday with a party. Wendy spoke about how Jared was a talented sportsman and also loved music.
"The first piece I ever taught him on the piano was Morning Has Broken. When I attended the Organ Donation NZ (ODNZ) Thanksgiving Service for the first time, this was the opening hymn and very nearly my undoing. The annual services are hugely important for me and part of my journey to work through the death of my son."
"We all miss Jared desperately but knowing that he lives on in six other people is enormously comforting. We see Jared in every sunset, every rainbow and every butterfly…The rainbow is an ancient symbol of hope and a butterfly is also a symbol of hope. For many people the butterfly signifies that life changes and goes on – going from this life to a new and better life. Just as a butterfly emerges from its cocoon, hopefully we will emerge from our grief."
Wendy finished her talk at the Thanksgiving Service with the words that were spoken at the end of Jared's funeral service.
"Farewell Jared our beautiful son. Nothing as precious as you is ever really lost. In death your gift of life to others has kept your gentle heart beating and those wonderful eyes shining. You will live in our hearts forever. We love you."
Expand to read more