"If you can't breathe, nothing else matters"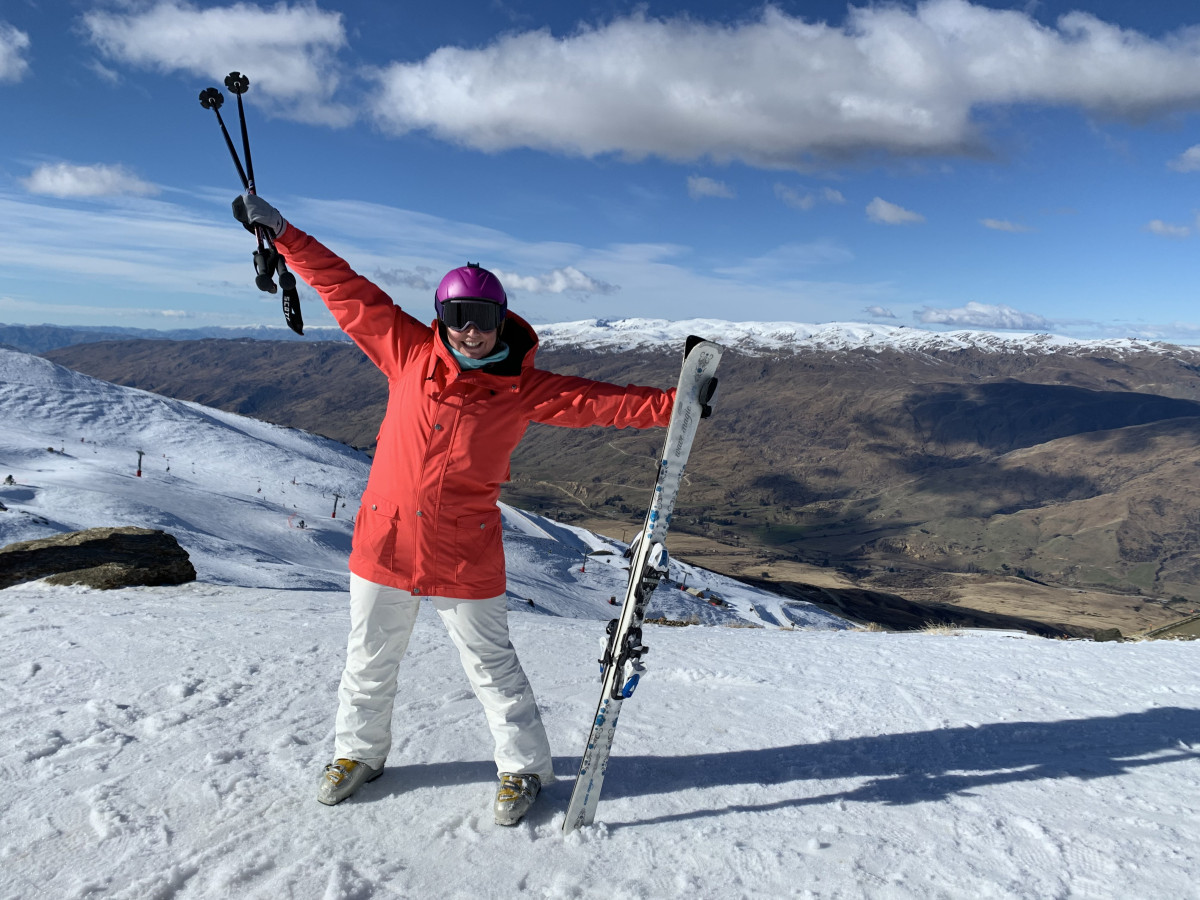 Life certainly is full of adventures and challenges at times.
Fourteen years ago I got the news that I had a very rare lung disease called Lymphangioleiomyomatosis (or LAM for short). While I probably had symptoms of LAM for a couple of years, at 22 after just graduating from university, I was given the news. After googling what it was, the first thing that came up was "a fatal disease affecting women of childbearing age," which was a massive shock. Shortly afterwards were more scans and a lung biopsy, I ended up with a referral and an appointment at the lung transplant clinic. A trial of Sirolimus was suggested to try and slow the damage to my lungs and surprisingly, it increased my lung function by a significant amount. It meant I was able to live a relatively normal life for the next few years.
I have never once tried to let my bung lungs define me, I have always done things to spite them, to show that damn disease that it would not beat me, and that I would be better off for having gone through this experience.
I immediately booked a one-way ticket to London and got a job in Greece skippering flotilla yachts for a couple of years. These were some of the best times of my life, the only complication being importing the Sirolimus to keep me going, but we got there and I had a ball.
The next ten years meant focusing on my career and having the most adventures possible, while trying to ensure that I could breathe and do the things that I wanted. I travelled the world, visiting many countries, often by myself and within the limits of ensuring that I had the right meds with me. My career took off, I was doing what I loved and I went on five cruises to various parts of the world.
It wasn't until mid to late 2019 that I started to accept that things were deteriorating again. Overnight oxygen had been a part of my life for around 18 months (although I kept that hidden) and I started getting more and more exhausted. I avoided stairs and hills and together with my doctor at the time we realised I was heading towards a transplant. I had my assessment, ended up in hospital for a week and on full time oxygen before being listed for new lungs.
Imagine having to plan your commute to work by what state the tide was, determining whether you could walk up the ferry ramp or not, or whether it was easier to take the bus. Imagine having people twice your age offer to help load your groceries into your car because you had to have a rest after dragging yourself and your oxygen concentrator around the supermarket. Imagine each day when you drove home, become stressed and bursting into tears because the closest you could park is 100m and wondering how you were actually going to walk to the front door. That was my reality at this point.
It was the pulmonary hypertension that really starting affecting me, so I continued to work and waited for my chance at a new life. After sixty days on the list, with one dry run and a promotion at work, I finally got the call I had been waiting for. I even drove myself to the hospital that night just to make sure nothing went wrong and I got there in plenty of time.
About seven hours after surgery I was awake. The next day I was out of ICU and up and about, the hard work and my new life had started.
In the past year and a bit since receiving this amazing gift, I have never looked back. This has been the best time of my life, but I wouldn't have been able to do this without the incredible donation from my donor, the fantastic support of the entire transplant team and all the hospital staff that I came in contact with, plus the incredible support I had from my family. I just can't thank everyone enough.
Since my transplant I have summited One Tree Hill eight times and climbed pretty much every other hill in Auckland, including Rangitoto (twice). I have started running again and have completed four 10km and two 5km events, as well as jogged across the Harbour Bridge.
At the six month "lungiversary" mark I spent several weekends skiing, adventuring and celebrating life. At New Years I climbed two 1400m mountains in Nelson Lakes National Park. I also managed to get a senior leadership position at my organisation fulfilling a career goal I have held for a very long time. I have laughed, I have cried, I have enjoyed everything and most importantly I have lived. I know without doubt that if I hadn't had the transplant, I wouldn't be here today being able to enjoy life as I do now. It's thanks to the generous donation of a set of lungs that I now call my own and I will always continue to do them proud.
What is next for me? Well I am hoping to fulfill a lifelong ambition of getting back mountaineering again, starting with skiing down the Tasman Glacier and finishing with an ascent (fingers crossed) of Mt Aspiring by this time next year.
Finally, a quote that has summed up the last little while for me:
"It's okay if you fall down and lose your spark, just make sure that when you get up, you rise as the whole damn fire!"
Jessica
Expand to read more