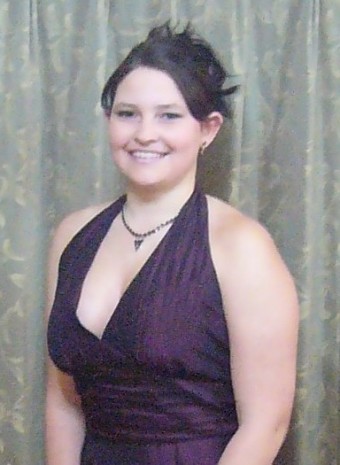 Everything around it was unbelievably terrible but that particular decision wasn't terrible. All I thought about was this is what she would have wanted and took a bit of comfort in that.
Ayla Whitaker had just finished her Year 12 studies at Sacred Heart College in Lower Hutt and, according to her father Gary, had the next five years of her life carefully planned out. "She was going to go to varsity and complete a nursing degree, specialising in paediatrics. Working with children was something that she was really passionate about and that is what she'd set as her goal. And we were really proud of her."
Tragically Ayla's life was cut short at the tender age of 17 when she was hit by a car while riding her bike just 5km from her family home while training for Outward Bound.
Three years prior to her death, Ayla's cousin died from leukaemia. In the last week of her life, Ayla was booked in to do an advanced driving course. She had recently got her restricted driver licence and one of the things she specifically spoke to her parents about her wish to be a donor.
"Ayla would have done anything, given anything, to have helped Cassie in her fight," Gary explains. "She was unable to and so she said that if she could help anybody else then that is what she wanted."
Ayla's mother Esther continues: "She actually said if anything happens to me and they want my stuff they'll have to have my glasses because my eyes aren't very good. So she made a bit of a joke about that."
"In hindsight that discussion is so poignant in our lives and we are grateful to have had it because it helped later," Gary adds.
Ayla was initially admitted to Hutt Hospital however her head injuries were so bad she was transferred to Wellington Hospital. When they met with the doctors in the ICU at Wellington Hospital Gary and Esther were told that Ayla's injuries were fatal and that they suspected she was brain dead.
"It was so difficult to comprehend," explains Gary. "I spent 15 years in the police and saw many road crash victims and people who had been injured but Ayla had no marks on her. She had a little bit of blood and she had a dot on her forehead, like a little stone bruise."
After it was confirmed that Ayla was brain dead, Gary and Esther were asked by the intensivist if they would consider organ donation.
"It wasn't one of those decisions that we agonised over or spent hours debating. It was a relatively easy decision to make and I think this was because Ayla had told us what she wanted. She would have given anything to help her cousin, so for us it was not a hard thing to decide," said Esther.
"Everything around it was unbelievably terrible but that particular decision wasn't terrible. All I thought about was this is what she would have wanted and took a bit of comfort in that."
Donating Ayla's organs has been a positive experience for Gary and Esther.
"When you have a cry or shed a tear there is always a chunk of happiness tied into that sadness because you know there's someone out there having a good day thanks to Ayla."
Gary continues: "Ayla didn't get to live until she was 80. She only reached 17 but she has saved eight people's lives. She's made a profound difference to the lives of the recipients and their families. She has also made a difference to her friends who have seen this process and have come to us quietly and said they've decided to be organ donors.
"Ayla was a hero in her short life. Our grief is still there but there are lots and lots of bright points for us and lots of joy in our lives. While there is sadness, there is richness to that - knowing our girl has made a difference and we're very, very proud.
"Of course we want our daughter back but that wasn't the hand we've been dealt. And to know that we've saved, along with all the other families involved, hundreds of people, the pain that we feel is a comforting feeling.
"For us it was the right thing to do and it was the right thing for our daughter too. I would do anything to have my daughter back. She's a beautiful young lady and we miss her greatly. But her death hasn't been totally in vain, some good has come from it. And for that we're grateful."
Expand to read more