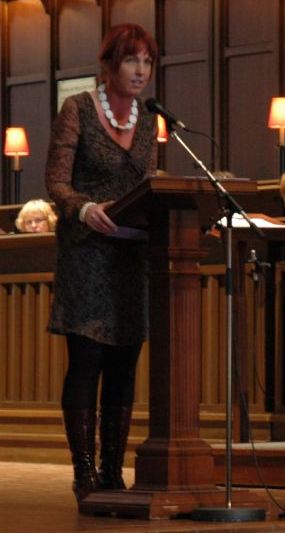 "On behalf of transplant recipients, please know that we are each eternally indebted and forever grateful to our donors and their families for the gifts we have been given."
A recipient shares their letter to a donor family.
To a Donor Family
20 years ago a young man, just short of his 21st birthday, sat and watched a programme on telly with his family after dinner one night. It was a programme about organ donation. At the end of it he turned to his family and said "When I die they can have the lot, except my..."
I'll leave it up to you to decide for yourself which part of the body is most important to a young man approaching 21.
Just a few weeks later the young man's family recalled that same conversation as he lay in a hospital bed pronounced brain dead from a sudden brain haemorrhage.
20 years ago I too was in a hospital bed, having received news that a suitable donor liver had become available and waiting to go into theatre to undergo the operation that would save my life.
The medical team assembled had informed my mother and I that there was a chance I may not live through the operation and my mother was visibly upset.
I was asked why I was so calm about the situation. "Well, if I die on the operating table, I'm hardly going to know about it am I?" was my reply.
The thing was, I had been sick for nine years and had lived with the very real chance of not making it to my 20th birthday since I was ten. It didn't bother me. No-one likes the thought of getting old and when you're 18, 25 is old.
For the past nine years my life had been a constant road-trip of hospitals, doctors, tests and medication. I was tired. In the mornings when I woke I felt as though my body was so heavy it had made a hollow in the mattress that went right to the floor. Looking back on that night I was calm because a part of me was ready to die. I was exhausted.
Well, I don't want to ruin the ending for you, but obviously, I didn't die that night. After the transplant the doctors gave me ten years. That's how long they thought they could keep my disease at bay before it would grow immune to the drug therapy. I didn't think that was too bad. After all, it was ten years more than the six months I had left without the transplant. I didn't die after ten years either. Obviously.
I have now lived an extra 20 years. Double the lifespan I was given. In that 20 years I have gotten married, I have had a son (now 13), I have backpacked around Europe for two weeks by myself, I have been to America, I have been to Australia, I have jumped out of a plane, I have jumped on a fertiliser bin on a train and travelled to Palmerston North, illegally (I'm pretty sure enough time has passed that I can't be charged for that now), I have laughed, I have loved, I have cried. I have lived. Because one young man said one thing on one day, I have lived.
In our small town of Dannevirke there have been a couple of large Lotto wins in the past couple of years. I think one of the sums was something like $14 million. This morning I heard someone up north won close to $10 million in last night's draw. To my husband's dismay I'm sure, I would not swap places with any of those people ever. There is not enough money in the world that could buy what I have now. That young man and his family gave me the gift of life. They didn't give me the gift of existence. They gave me the gift of life. With each year that goes by I grow more and more grateful just to be here. I have become one of those annoying hippy people who says things like "wow look at the colours of those leaves!" No-one could ever buy what I have been given.
Not a whole heap of people would have swapped lives with me once upon a time. In and out of hospital, constant tests, medications with all the side effects they brought, not knowing how long I would live. A few weeks ago I attended a high-school reunion and as my old school friends and I got ready to go to the event our discussions turned to how we would answer the obligatory questions of "What do you do?", "Are you married?", "Do you have any kids?" One of my friends said "I'm going to say I have Annette's life!" That says it all really. I have started my own business and am nine weeks away from completing a Masters degree at University. I have an amazing life. I have lived.
On behalf of transplant recipients, please know that we are each eternally indebted and forever grateful to our donors and their families for the gifts we have been given. Not a day goes by that we don't understand how very lucky we are to be here and you and your loved ones are never far from our thoughts.
Because one person said one thing on one day, we have lived.
Thank you.
A recipient.
Expand to read more
Back To Top