NZ's first liver transplant recipient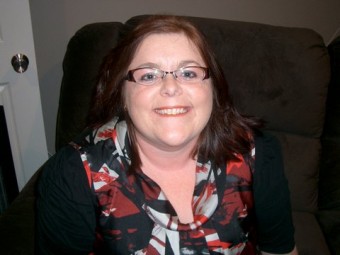 My name is Tracy Holmes and I was the first New Zealander to have a liver transplant.
I was born on 16 August 1975; 12 days overdue and with a birth weight of only 5lb 3oz. Within the first 24 hours I developed severe jaundice, one of the signs that something was not quite right.
At the tender age of 18 months old I was diagnosed with Alpha-1 Antitrypsin Deficiency, a genetic disorder that both my parents carried. There was a one in three million chance that they would meet and therefore pass the disease onto me.
At the time I was diagnosed there was very little information on the disease in New Zealand. My specialists in Southland had half a page of information on the condition and I was, at that time, the only known case. At this stage they had no idea what my life expectancy was going to be, my family could only take each day as it came.
I spent the first ten years of my life in and out of Southland and Dunedin Hospital, where they did their very best to deal with the side affects of my disease. For me this meant several anaesthetics, while they injected the veins in my oesophagus to stop them from haemorrhaging. All other childhood aliments that I caught were treated as serious; because of my condition these came very close to killing me.
In 1986 it became evident that my general health was deteriorating rapidly and my only chance of survival was to have a liver transplant. One of my specialists at Dunedin hospital had just travelled to the United Kingdom and visited Addenbrookes Hospital in Cambridge where Prof Roy Calne, the pioneer of Liver Transplant surgery, had started doing liver transplants on children.
In May 1986 my family and I left New Zealand to travel to Cambridge, England in the hope that I would receive a life-saving liver transplant. After I was assessed for a transplant by the transplant team, my name was put on the top of the waiting list. I only had weeks left to live. I can only say that I was incredibly blessed and less than a week after I was put on the waiting list I received my transplant.
My surgery took almost 12 hours; this was the moment my parents turned grey overnight! Once my transplant was completed I was in ICU wired for sound. My recovery was nothing short of amazing with the obvious signs of liver failure disappearing within hours of my transplant.
I spent two weeks in hospital, and was then discharged to the house my family were renting in a small village near Cambridge. I had daily trips to the hospital for my wound to be dressed, and to have my t-tube drained.
We left England in August for our journey back to New Zealand, and we arrived home on my 11th birthday.
We were home for only three weeks when I started to feel very ill. I was admitted to Dunedin hospital and for the next few days underwent several tests while they tried to figure out what was going on. A liver biopsy showed that the liver was rejecting and the only option was to fly back to England in hope that they could save my liver and my life.
Mum and I left New Zealand on 6 September 1986 for our journey back to Addenbrookes.
On arrival at the hospital I underwent several tests and was put on massive doses of steroids. It became very obvious that my liver was in full rejection (I was going a bad shade of yellow/green).
I was put back on the waiting list and within 24 hours I had a donor. Once again someone was on my side and I got a donor so very quickly.
This is now almost 27 years ago and I have had an amazing 27 years of health. I have only been back in hospital three times, twice for mild acute rejection, the first time caused by trying to take me off steroids, and the second caused by too many antibiotics for an infected stitch in my scar.
I had a reconstruction surgery nine years ago, where the connections from my liver and bowel perished (they do things differently now to how they did them way back then).
I work fulltime, and catch very few of the bugs that go around the workplace. Apart from taking my medication, six monthly bloods and check ups, I live a normal life.
I honestly do not have the words to express my appreciation and thanks to the families of my donors. Without this gift of life I would not have lived past ten years of age.
It is so very important for each and every person to make their wishes known to their family members before they pass away. Donating your organs can give someone a life they would never have otherwise had.
I am 27 years on this year and plan on being around for many many more.
Expand to read more