Raising Awareness at Stadium Stomp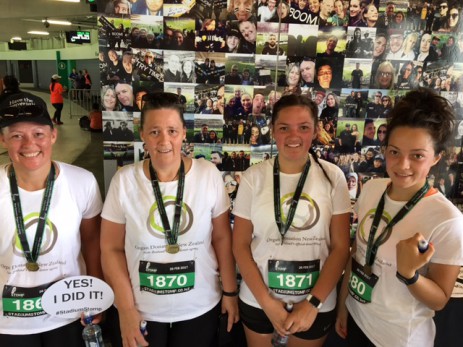 "The reason why organ donation is so important to me and my family is because without the amazing gift of life I would not have my husband."
~ Lisa Williams
Lisa was married to her husband Neville for less than 18 months when he was diagnosed with end-stage liver failure. His only option was a transplant.
"I watched him deteriorate so much, he was just a shadow of himself and it was heart-breaking."
In November 2008, they received the call that completely changed their lives.
"A family's selfless act meant that my husband could lead a healthy, full life. He is now fitter than he has ever been and we have just celebrated our 11th wedding anniversary."
Before Neville became ill, Lisa said the family had never considered organ donation, let alone talk about it.
"I think it's important to have those conversations and to speak freely about what your wishes are so your family doesn't have to guess if the unthinkable should happen."
To help spread the important message, Lisa always wears her black Organ Donation New Zealand "Have The Conversation" cap to any running events she takes part in.
Yesterday Lisa, her sister and her two nieces participated in the Eden Park Stadium Stomp – a 5000 stair challenge up and down and around Auckland's Eden Park. They wore caps and organ donation t-shirts Lisa had made to help raise awareness and encourage others to have the important conversation.