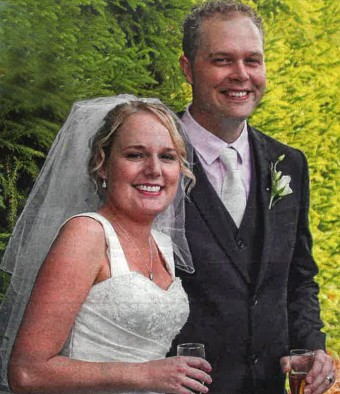 Double lung transplant patient Katherine Harris will be lining up for this year's Ports of Auckland Round the Bays event on March 9 in a bid to raise money for the Cystic Fibrosis Auckland branch.
It will be the second time she's entered the popular waterfront fun run and walk since her lifesaving operation nearly two years ago but her first as a married woman.
Katherine, 31, tied the knot with husband Kyle last March – 13 days after she finished the 8.4km course in two hours.
"This year I want to do it in one and a half hours," she says.
Cystic Fibrosis destroyed the lungs Katherine was born with after years spent reliant on a nebuliser machines and drugs designed to clear them of mucus.
The condition also limited the amount of exercise she could do before the transplant and her knees cannot sustain too much pressure as a result.
That's why she'll be walking the route instead of running.
It's a small concession for a woman who at one point never dreamed she'd get the change to dance on her wedding day or spend seven weeks traveling with her husband through Europe.
"I may have five years to live; I may get ten – heck I may live to 80. Whatever happens I have lived more than I ever thought possible," she says.
Katherine remains grateful to the Cystic Fibrosis Auckland branch which has helped her through many tough times and she plans to raise more cash for it this year.
The organization will also be among charities receiving a portion of proceeds from event registrations. Others include Radio Lollipop, The Hearing House, Crohn's and Colitis New Zealand, Raukatauri Music Therapy Trust, Kidsline and Fairfax First Books.
By Matthew Gray – East & Bays Courier
Photo by Sean Hart
Expand to read more