Thank You Day
Sunday 14 November 2021
Each year the lives of many New Zealanders are saved and transformed through the generosity of strangers in the most tragic of circumstances.
Thank You Day is an opportunity for the New Zealand community to join together in expressing our gratitude towards organ and tissue donors and their families who have given so generously and changed the lives of others.
We also thank all the health professionals involved in organ and tissue donation for their support and for enabling transplantation.
Each year we release a video to commemorate this special day. This year's video features Jess, a double lung transplant recipient, who was diagnosed with a fatal lung disease in her early twenties.
Watch the video below and please help us say a collective thank you by sharing our videos or by creating and sharing your own message of gratitude.
Thanksgiving Services
Each year Organ Donation New Zealand organises Thanksgiving Services as an opportunity to give thanks and remember all organ and tissue donors and their families.
These services are usually attended by over a thousand people including donor families, transplant recipients, their families, living donors and health professionals.
Unfortunately due to the Covid-19 pandemic, the Thanksgiving Services for 2021 in Auckland and Christchurch have been cancelled.
We hope to be able to hold these events again in 2022.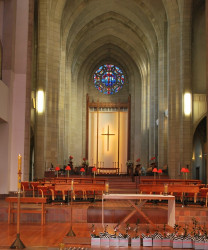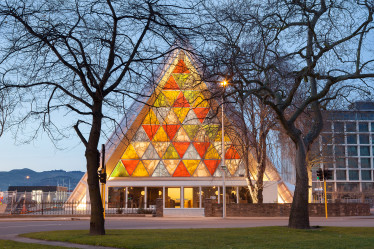 Expand to read more